TWB proudly presents...
We love having Amanda guest post for us, she always knows the best places to go and this post on Southern California proves that. But how to decide?
If you have never been to Southern California, you may not realize that it has a very diverse landscape. Everything from a gorgeous coastline to vast deserts to towering mountain ranges can be found within a couple hours drive from one another, allowing one to surf and snowboard in a single day. Yes, our beaches get the most attention, attracting many tourists seeking fun in the sun, but where do locals get away to play? Occasionally, we like to dust the sand from our toes and slap on some hiking boots, exchanging a sea breeze for fresh mountain air. Two favorite mountain escapes for my family are Big Bear and Idyllwild. Which one we choose depends on what kind of weekend we want to have. Do we want to active or relaxed? Do we want sports or culture? So if you are planning a trip to one of Southern California's mountain getaways here is what you need to know about what makes each town unique. You need to know Big Bear vs. Idyllwild.
Big Bear
Big bear has a certain cool factor. I remember in 1999 when MTV took over Snow Summit for their winter programming called, Snowed In. It was awesome! There were musical performances by the top performers at the time like Britney Spears and Justin Timberlake. This was when N'Sync was big. Snowed In even had the top snowboarders competing! What's skiing? All the young kids were shredding snow on snowboards!
Well, MTV is off the mountain and I am no longer a teenager daydreaming about Timberlake swooning over my killer snowboarding skills. Nevertheless, Big Bear is still a Mecca for winter sports, drawing athletes up to summit every winter. Although it get most attention in the winter, Big Bear is actually perfect for the active outdoorsy type all year round, thanks to Big Bear Lake which is great for water sports, fishing, and more.
Although Big Bear sits high atop the San Bernardino Mountains, it is far from isolated. Throughout the year Big Bear hosts a number of events and holiday festivities, often drawing huge crowds. So it is safe to say Big Bear is definitely more touristy. I mean there is even a trolley system! Where there are trolleys there are tourists.
That being said, Big Bear is a lot of fun! We love going up in our RV to stay at Big Bear Shores or for a cabin stay during various events. Two of our favorites are the tree lighting ceremony during Thanksgiving weekend and that amazing firework show over the lake during Independence Day weekend. It is usually where we choose to go when traveling with extended family, because there is so much to do for all ages. Ladies can shop in the village while teens and my hubby snowboard.
Idyllwild
We're taking it from mountain high-energy to mountain low-key as we journey south towards the San Jacinto Mountains into the tranquil artsy town of Idyllwild. If Big Bear brings the cool, then Idyllwild offers romance. Even though this is the location where Dolly Parton chose to have a cabin and where they filmed the Elvis movie, Kid Galahad, Idyllwild is still relatively unknown and extremely underrated.
This town is loaded with some of the best restaurants in Southern California. No joke. Idyllwild is where you go if you like to eat! Our whole trip revolves around what meals we will be enjoying that weekend.
My hubby and I first started coming to Idyllwild in 2003. It was recommended by a friend when describing how to celebrate our first year of dating. Well, it is safe to say we fell in love with each other as well as Idyllwild and have continued to celebrate every anniversary there 14 years straight.
Idyllwild is all about the simple yet best things in life, beautiful nature, expression of art and delicious food. Usually all these elements can be found together in the many fantastic restaurants that not only serve up amazing cuisine, but also display local artists' work and have live music daily.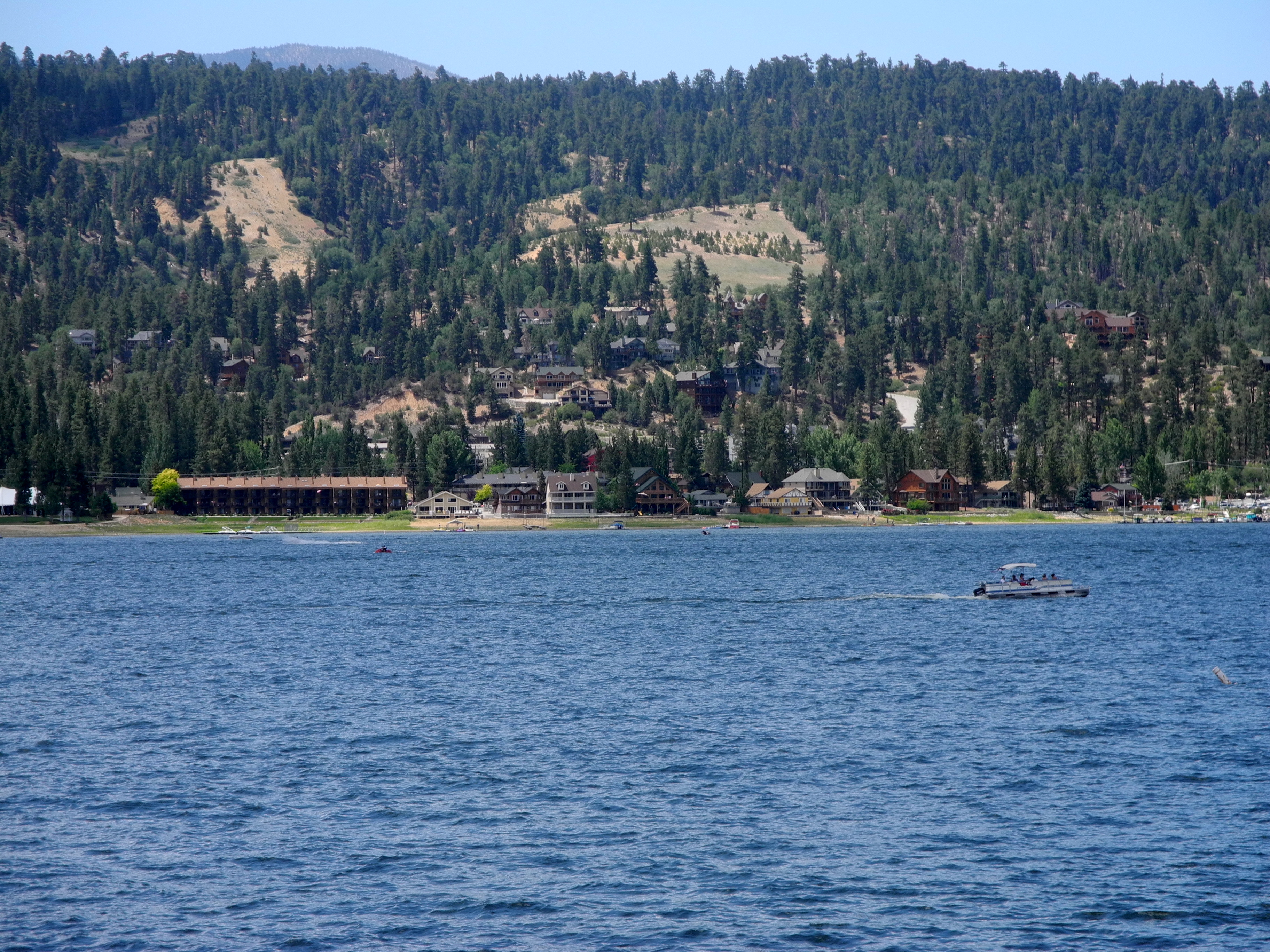 Idyllwild is also great for enjoying quality family time, as there isn't a whole lot to do except walk a nature trail, wander through the small village, or eat! My kids love Idyllwild! Their favorite activities are playing at the Idyllwild playground, painting pottery at Earth N Fire, and playing family games in the cabin. With our hectic lives, Idyllwild allows us to slow down, relax and enjoy the beauty of our surroundings.
Makes you want to pack a bag and getaway to the mountains huh? Two completely different mountain resort towns about a two hour drive from another. What will you choose? Is your style more about outdoor activities or enjoying local food and art? Are you ready to get moving in Big Bear or slow it down in Idyllwild? I know my family needs a little of both in our lives, making it a fun weekend rotation, yielding many, many posts on my blog. For more information on where to eat, sleep and play in both Big Bear and Idyllwild checkout hotmamatravel.com. See ya at the top!
Amanda is a Travel Writer and Family Travel Blogger. She is taking her family around the world and sharing them with you! Get destination guides, travel tips and more at HotMamaTravel.com where family travel is hot!