If you're a wildlife buff, you most likely love travelling to places brimming with wild animals.
Getting close to your favourite animals and seeing them in their natural habitat is a wonderful experience - something you'll remember for the rest of your life!
Thankfully, the world is home to incredible destinations offering fascinating wildlife encounters. What's great is that many of these destinations are absolutely beautiful and guaranteed to stand out in your Instagram feed.
Below, check out the best destinations for Instagrammable wildlife travel.
1. The Galapagos Islands
The Galapagos Islands are among the world's most epic destinations for wildlife. It's an archipelago of diverse islands lying along the coast of Ecuador, featuring many incredible things to highlight on your Instagram feed, from the fascinating wildlife to idyllic beaches and stunning volcanic landscapes.
Indeed, the Galapagos are unlike anywhere else in the world. Brimming with wildlife who are not scared of the presence of humans, it's a dream destination for wildlife photographers. The archipelago's location over a hundred kilometres off Ecuador makes it one of the most isolated places on Earth.
One of the biggest appeals for photographers visiting the Galapagos Islands is the fearless wildlife. Due to the lack of predators, these animals don't consider humans as threats, and most are very tame. Some fascinating animals you can feature on Instagram are giant tortoises, marine iguanas, flightless cormorants, and sea lions. If you are into underwater photography, you can capture massive schools of hammerhead sharks, dolphins, whales, sea turtles, and colourful tropical fish.
Always adhere to the local laws when taking photos of the animals in the Galapagos Islands. As with visiting a World Heritage Site, behave responsibly and respect the wildlife.
2. Rwanda
Rwanda boasts extraordinary biodiversity and stunning scenery, making it one of the world's top destinations for Instagrammable wildlife travel. It has incredible wildlife species living in its lush rainforest, lakes, wetlands, and volcanoes. Home to four national parks, Rwanda is a remarkable country for wildlife photography.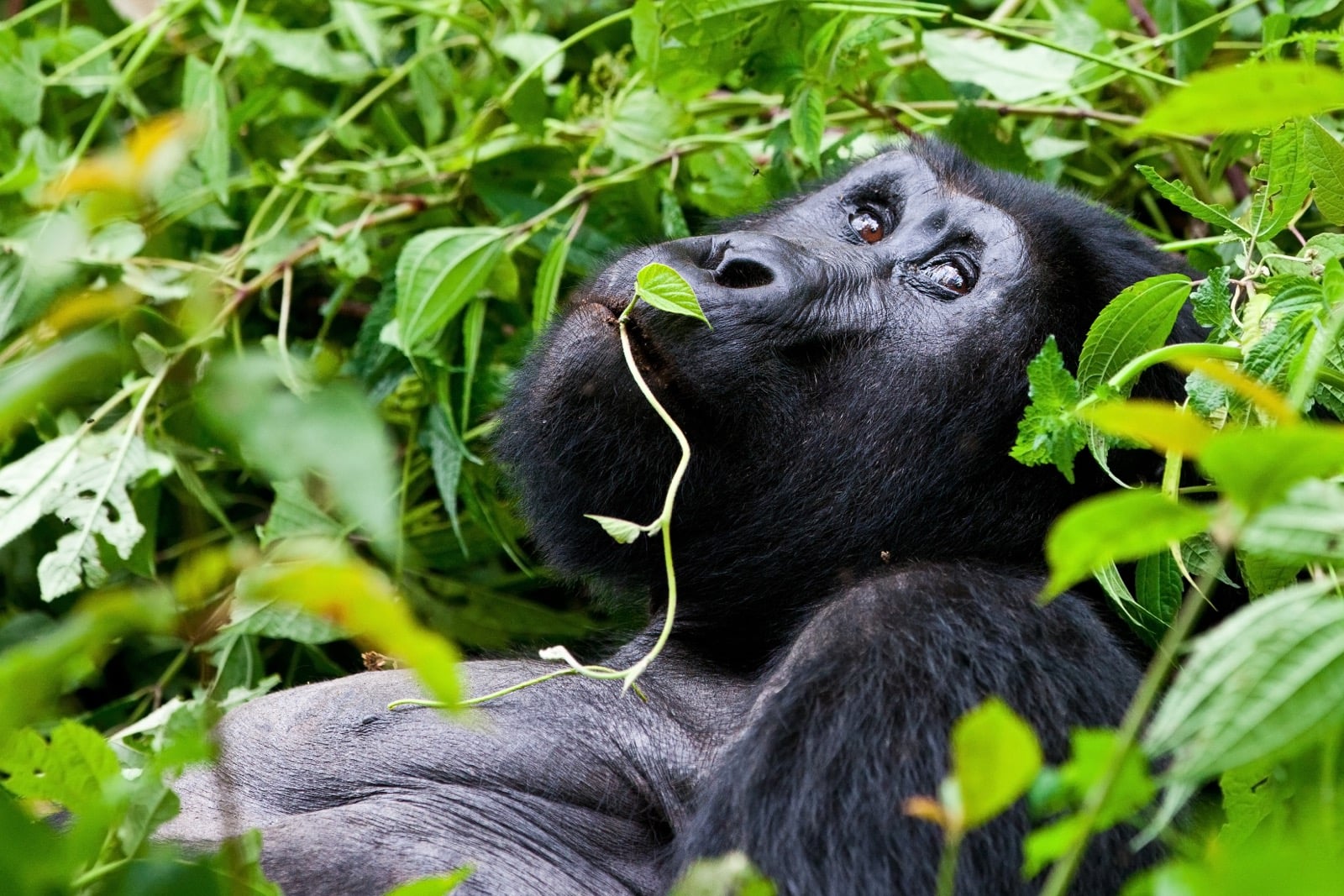 The mountain gorillas stand out among the wildlife in Rwanda. If you want to feature these gentle giants on your Instagram, consider joining one of the amazing gorilla tours on offer. It takes you to Volcanoes National Park's lush jungles, a habitat for mountain gorillas. The local government restricts the number of visitors who can view the gorillas up close, which means securing your premium spot for a mountain gorilla trek is a privilege only a few people can experience.
Aside from mountain gorillas, your visit to Rwanda offers an incredible opportunity to photograph other primates, such as chimpanzees and golden monkeys. Chimpanzees are the most "human-like" of primates, and seeing them up close is mesmerising. The effort to track these fascinating primates in Rwanda's lush rainforest adds to the thrill of this incredible wildlife encounter.
It's worth noting that you cannot trek the jungles of Rwanda independently to photograph the primates. You need to book a trekking expedition and join a local guide and seasoned tracker to explore the rainforests and mountainous terrain in search of wild animals.
3. Japan
Japan boasts a stunning and diverse topography, from dense forests to scenic highlands and marshes. These places are home to remarkable wildlife, which you can have the opportunity to photograph during your visit. Some of the most unique animals you can feature on Instagram include gigantic salamanders, humpback whales, and hammerhead sharks.
While Japan is home to excellent zoos, these are not the only places to photograph these charming animals. You will find incredible wildlife on some of Japan's beautiful islands, such as Hokkaido's Shiretoko Peninsula, home to magnificent brown bears. These massive predators are highly dangerous and can run up to 30 mph, which adds to the thrill. Visit in spring and autumn, where you'll have higher chances of seeing the bears on the road.
If you're more interested in wildlife photography, visit Suruga Bay. Its abundant marine life makes it a popular diving destination in Japan. You can join sea kayaking tours to get close and personal with these fascinating creatures, offering a truly unforgettable experience.
Home to thousands of free-roaming deer, Nara Park is one of the most popular destinations in Japan for wildlife viewing. The deer are accustomed to humans and won't hesitate to get close to you, especially if you lure them with crackers.
4. Patagonia
The Patagonia Region is renowned for its rugged landscapes, consisting of granite spires and massive ice fields that will remind you of an epic fantasy film. Over the past few years, the region has gained immense popularity among wildlife photographers and Instagrammers.
There are plenty of incredible tours in Patagonia to choose from. You can embark on a wildlife safari to capture some of the spectacular animals up close, or join a thrilling puma-tracking adventure to photograph South America's big cats. If hiking is more your style, you can book a tour to explore the dramatic granite towers of Torres del Paine.
Patagonia's coastline is a haven for photographers looking to capture the most captivating marine life. Its landscape also adds to its allure, featuring rugged cliffs and vast dunes. The best place to spot marine life in Patagonia is the Valdes Peninsula. It's a UNESCO-listed site home to fascinating marine animals like sea lions and orcas.
A sailing adventure through the Beagle Channel is an exciting way to see Patagonia's breeding penguins and photograph them up close, including the colony of Magellanic penguins at Martillo Island. It's also a popular area for photographing sea birds and sea lions.
5. India
Beyond India's bustling cities, wildlife enthusiasts can discover serene sanctuaries teeming with fascinating animals, guaranteed to make your Instagram stand out. While the biggest draw is the iconic Bengal tiger, you'll find an impressive array of wild animals along India's lush forests, mountains, rivers, and grasslands.
Bandhavgarh National Park is an incredible place for spotting tigers. Established in 1968, it has a massive population of tigers and other wild animals, making it a perfect destination for Instagrammable wildlife travel. Another place for spotting tigers is Ranthambore National Park, which also has a large tiger population. If you want to feature colourful birds in your Instagram feed, visit Bharatpur Bird Sanctuary, one of India's best bird sanctuaries.