TWB proudly presents...
It's a popular lay over stop and there is no more perfect way to while away the day/s then this list below. Thanks Paula. 
Stopping over in Los Angeles doesn't mean you have to limit yourself to the airport. Discover the City of Angels with our guide to LA, one of the world's most prolific creative industries with a long list of things to do. So without further a-do, here's the lowdown of one of America's loudest and busiest cities.
Stroll along the beach
You can explore Los Angeles, or part of it depending on time. A three hour layover will see you exploring the Los Angeles coastline with a visit to some her LA's famous beaches such as Santa Monica and Venice Beach. You can check out Third Street Promenade in Santa Monica and pick up a bargain or two. Venice Beach is close enough for a quick visit to spend a few hours' people watching. The distance from LAX airport takes approximately 60-90 minutes. Hire a bike —it is a great way to get rid of airplane cabin fever before your next flight. Closer to LAX airport – a 10-minute taxi ride – gives you access to spectacular view of the beach as you walk along the pier.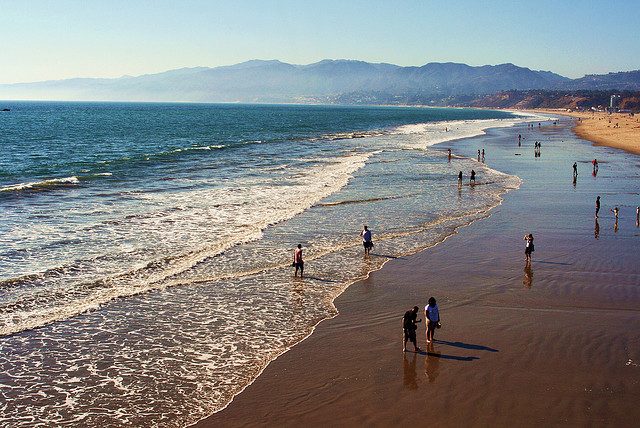 Take a whirlwind city tour
If your layover is a couple of days take the opportunity to explore Los Angeles. Start your exploration of the City of Angels with a guided tour on one of the many hop on or off bus tours. Navigate your way through Beverly Hills, Rodeo Drive (remember Pretty Woman?), Hollywood. The guided tour should take about three hours and will give you a great bird's eye view of Los Angeles. Promenade along the Walk of Fame and you'll be in good company with film royalty.
Try a movie experience
You'll definitely want to experience Sony Pictures Studio, responsible for giving us Men in Black and Spiderman. Sony Pictures Studio is easy to get to approximately five miles from the airport. You can also tour the homes of the stars: with over 40 mansions, you are bound to come across the famous homes of old and new stars.
Pick up a new trend with a shopping spree
Take your credit card and head out to Palm Springs for outlet shopping; you'll pick up incredible bargains on favourite designer brands. Allocate a day for this day trip; make sure you ride the Palm Springs Aerial Tramway for a panoramic view of the city.
Enjoy downtime in downtown LA
Los Angeles's vibrant nightlife will have you sipping cocktails in some of the hottest bars, rubbing shoulders with the cool set. There is something for everyone in LA: techno to salsa, but the best way to explore Los Angeles is by exploring its famous neighbourhoods such as Malibu, Beverley Hills, Pacific Palisades, just to name a few. Gourmands will definitely take opportunity to explore.
Find inner peace before you fly again
Make a beeline for any of LA's wellness spas, if your stopover is breaking up a few long haul flights. There is no greater way to refresh the mind and body with spa treatments.
Stopping over in LA doesn't have to be long walks in the airport and hours of duty free browsing. Check in with FCm Travel Solutions destination guides before you fly for great ideas on making your stopover in LA enjoyable.
Paula Wright is an expert on layovers. With a job that requires her to fly often she is always spending a few hours a week some where in an airport. She decided to start writing about her stopovers as a the rapeutic way to spend time in the airport.