I've been following Alyson and James's journey since before it even started, when they were back in Australia. I find their style of save-and-travel quite interesting as it's very different to ours. Hopefully you'll be inspired and discover a few handy tips.
How much money was in your pocket/wallet/bank account when you started on your travel adventure? And how did you decide that was enough to get started?
Approximately $55,000. $25,000 from the sale of the car which we plan not to touch and $30,000 saved over 12 months, including the money from the sale of all surplus "stuff".
We had no concept of "enough". We went with what we had and already knew how cheap travel in SE Asia is, we've done it many times before. That money would have lasted us years if we hadn't changed plans and ended up in the UK and the Americas.
We enjoy travelling on a tight budget, it's what we love. We really don't want to stay in hotels in Asia, that would spoil the experience for us. It's all about guest houses, street food, beach huts and a true backpacker experience.
We mix that up with other sorts of travel in the rest of the world. My husband is an exec chef in 5 star resorts and hotels, we stay and eat in them regularly, that'd not the experience we're looking for usually. I like to stay somewhere typical of the region, so motels in the USA suited us fine and hotels in the UK with full English breakfast make us feel like we're really "there".
What methods do you currently use to make money while you travel (in order of most value)?
Rental on the house after mortgage/bills/agents deductions. We're making just $260/month.
Interests on the bank balance $50/month, nothing significant.
Blog money, it varies enormously, some months $70, some $2,000.
My husband is now working in London, we had planned that he would maybe pick up casual work as we go, but we never bothered. The boys and I will continue to travel using London as a base as he earns. He's good like that!
As you've travelled the world and met other travellers, what is the most unusual way you've heard of other people creating an income on the road?
We once travelled on a cruise ship with a professional magician and his family, he was part of the ship's entertainment. So I'd have to say that. We've not met any other long term travellers earning as they go, mostly just holiday makers and gap-yearers. It's pretty unusual to earn as you travel, don't you think?
How much do you spend (on average) each month?
It's impossible to give meaningful averages, they wouldn't represent the truth. I'm assuming you want this information to help plan your own travels, so averages would be no help at all. I'm going to have to go into more detail.
Flights/transport (totals from last 12 months): 
Flights: around $3,500
Cruise Ships: around $3,600 (excludes compulsory tipping and other on-board costs)
Car Hire: $1,650
All the buses, tuktuks, trains and taxis, no idea, sorry, a tiny expense. We walk whenever possible, even with the backpacks.
Accommodation:
Cheapest rooms: $12/night in Laos and Thailand.
Most expensive: $150/night in New York.
In Asia: $400/month.
Renting a 1-bed flat in London currently: $2,400/month plus all bills. In the UK we mostly stayed with friends, but had we stayed in the hotels we used occasionally it would have been including huge breakfasts.
In USA: under $50/night in motels everywhere except New York and Washington DC, so I'd say $1,500/month including breakfast.
In Antigua, Guatemala: $900/month (for apartment, no breakfast included, self catering).
We have paid for all of our accommodation, none has been complimentary.
Food: 
I really can't give you meaningful figures for food, sorry, it varies too enormously. We think food is certainly our biggest expense, were guestimating $700/month on food, plus a lot extra on drinks.
We once all ate for a dollar in a "hotel" (what they call restaurants) in Sri Lanka. Our most expensive meal was probably a lovely sunset dinner on Key Largo, Florida that came in at $100 but it was our special treat to us and well worth it.
We eat as cheaply as we can within reason, we're not prepared to eat rubbish too often and we always try local dishes. We eat meat very rarely, so that helps keep food costs low. Self-catering is torture, if we have to self-cater it's not worth travelling for us, we're food nuts. We always eat out 3 times a day in Asia and as much as possible everywhere else.
We both drink, wine and beer, chef also loves cocktails, so that puts a dent in our budget. I'd rather drink wine, but in countries where it's crazy expensive, and often not good, I stick to beer.
Tours & Entertainment: 
We very rarely take tours. We've been to a lot of theme parks but they were mostly complimentary admissions. Our normal entertainment is eating, drinking, sitting, people watching. To give you a few examples: Chef went diving once $80. Our whale watching trip was $100. The one day at Disney that we paid for was $500, our Tikal day cost us $80.
Miscellaneous: 
In the last 12 months "other" expenses have included wardrobe top-ups for climate changes, new flip flops when they blow out, an extra laptop, a few gifts for the kids, 2 replacement cameras, work books for the kids, toiletries, sun block, new clothes for growing boys, cool hats. Again, impossible to put a figure on, but at least $5,000 worth.That would give a monthly average of $450. Wow, that's a lot!
Mobile/communication: 
For me, zero, I don't own a phone. We always have free wifi at our accommodation, we won't stay somewhere without.
For James, he has a monthly Australian contract at $29. He bought a SIM card in Thailand for $3, you top it up with as much credit as you need. Calls, including oversees, were very cheap at around 5c/minute. He bought one in the UK for $20/month no other charges and one in the USA for $10 for the SIM, $50 for the monthly usage. Skype has always been a good safety net on his phone.
He's worked that lot out at $34.58 per month. The Aussie part is the killer there.
Total outgoing expenses: 
If you take our $30,000 of savings plus odd bits of extra income and consider it all spent after 12 months, it gives us a monthly average of about $3,000. Travel in most of Asia cost us under $2,000/month, UK/USA/Central America and Europe would have been over $3,000. That gives a daily average of under $100/day for the last year!
Not bad at all considering what we ended up doing.
What have been the ways that you've saved the most amount of money?
We are extremely good at finding rock bottom prices on transport. We are totally flexible, we go wherever the best flight price or cruise fare can take us. We don't care about time of day, destination, stop over times or particular airlines, we just take the best deal. We put a lot of research into this and it's found us some incredible bargains
For instance, we recently flew to El Salvador and took a bus into Guatemala because it was much cheaper than flying direct.
We also find the best possible deals on accommodation, always, we never splurge on rooms, to us it's unimportant.
If we find a great deal we stick around, if somewhere is expensive we keep on moving.
We always eat out if we can, eating out in Asia is much cheaper than trying to self-cater, but we don't scrimp, scrimping is no fun. I hate cooking, it's a chore that I like to escape through travel. Chef never cooks outside of work, not his idea of fun either, but we love our food, discovering new dishes is a huge part of travel for us.
We like a guest house atmosphere, ideally with its own restaurant/bar to hang out in. We like to be around people. Apartments therefore aren't for us. Couch surfing would be a last resort, I'd rather spend some cash. I don't like being indebted to people but we have hosted surfers back home which was fun.
We have only used AirBnb once for our apartment rental in Antigua. Guatemala. Guest houses and cheap hotels have proved to be far more cost effective.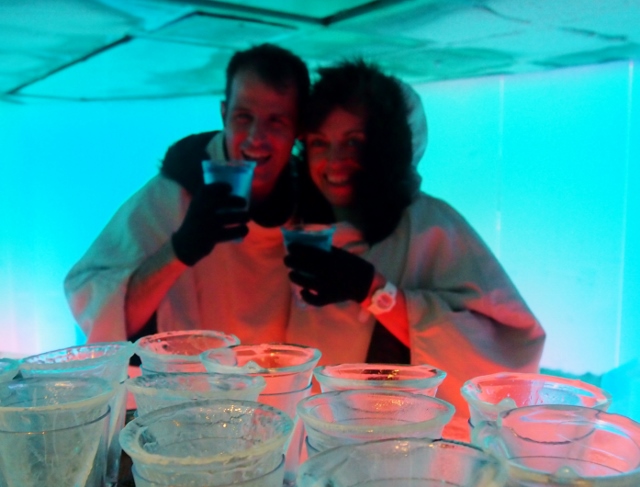 What things have been the biggest waste of money for you?
Ko Samui was expensive and we didn't like it at all, we went straight on to Ko Phangan which was much nicer but still quite pricey for Thailand. We were stuck there for 6 weeks, spending more than we would like while Chef was hospitalized. It was a great time, but damaged our budget.
I've wasted a considerable amount of money by breaking cameras, I'm on my third in 12 months. I'm a clutz. The same with the kids' tablets, they broke, they drove everyone nuts so we were glad when they broke and we won't be replacing them. We crashed a scooter, that cost us $400, it was devastating and not a nice experience.
We paid for entry to a few attractions that we later realised we could have got for free. I'm kicking myself over that. Often bloggers just have to ask. The problem is, travelling full time and quite "on the fly" we rarely plan ahead, I can't request a media pass for a certain date because we never know where we'll be.
We research prices a lot so we never really take a bad deal.
What is the best money generation/management tip that you read/heard that impacted your life?
This may sound silly, but 20 years ago a friend and I cycled across Cuba for a deaf children's charity and had to raise $4,000 each in sponsorship to secure our places. It was really hard to do. We ran across the "I'm not paying for your holiday" attitude constantly.
During that time, as it was looking like we'd fail to raise the cash for both of us to go, I read somewhere about money flowing, give it away and it will come to you. Up until that point I'd been very tight with the cash, saving like crazy, but from there on in I started leaving coins for children to find, giving to the homeless guy outside the shop and generally being more relaxed.
Something worked, because suddenly the sponsorship appeared, we actually had more than the minimum required. I try to remember that when the money isn't coming in.
I try to be as generous as I can be with the blog, I always praise and recommend great establishments and great value in the hope that the same thing works in the blogosphere. I think they deserve a plug if they've done a great job. Maybe more money will start flowing my way soon!
I say it all the time, but my biggest tip would be, don't scrimp. It's your trip and you need to enjoy it your way, save on things that don't matter to you, spend big on the things that do. You may never get the chance again. It's only money! 
You can find Alyson here -