Have you heard of it?

Why aren't the families flocking here?
Poznan is located in west-central Poland. Think Prague, without the millions of tourists and with a zillion more things to do. Poznan is one of the oldest and biggest cities in Poland. It has old world charm with its cobblestone streets, colourful burgher houses and an old town square. But it also is brimming with new possibilities and modern conveniences.
It's the place in Europe you've been looking for.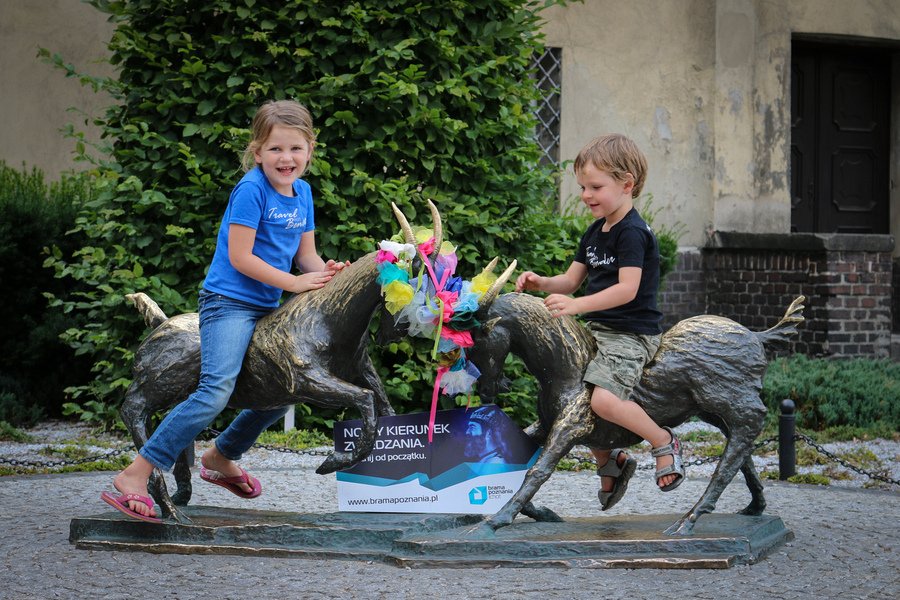 When we visited Poznan we had no expectations, maybe even a little complacency. But it was only moments into arriving that we knew Poznan was going to be an amazing destination.
1 in 4 residents in Poznan are students. The city pulsates with a youthful atmosphere and a friendly vibe. It has all the makings of the perfect family holiday spot. Here are 5 reasons we think you should visit for your next family vacation.
Clean & Tidy
After a month of cigarette smoke, dirty streets and littered allies throughout Sunny Beach in Bulgaria, Poznan was a dream. The streets were clean, smoking was prohibited in most restaurants and attractions, even trams and buses remained un-graffitied.
Family travel can often be met with fear, and children getting ill is certainly one of them. Poznan puts those fears at ease with its beautiful clean city. One of my favourite features was there was always a bin nearby to throw litter into, which makes for a very tidy town. You don't realize how convenient it is until you've been somewhere where bins are scarce. 
Playgrounds
This might be an urban jungle, but there is still plenty of room for the natural type. Big parks, rivers and lakes provide oodles of space for children to run and play. Add to these playgrounds in zoos, parks, restaurants and you have a winning family vacation hot spot.
It's In Europe
Americans, Australians, any one not in Europe believes Europe is exotic. Europe is ancient and historic. Poznan embodies everything that is beautiful about Europe. For Europeans, Poznan is in Europe. So it's close and just a cheap flight or train away.
Forget those tourist hotspots rife with pickpockets, endless crowds and litter. Poznan has all the conveniences and infrastructure you'd expect in a developed country.
Tourist-Free Zone
Okay, so we might not be telling the truth on this one. Poznan holds so many festivals and draws in more and more tourists each year. But it's not over-run. You will find it easy to move throughout the city, visit restaurants and bars, and not be stuck in a congregated mess. Perfect for families who don't want to lose their kids in the crowd.
I have no doubt it will not remain Europe's hidden treasure for much longer.
Transport
Hiring a car in an unknown city certainly seems easy for families, but then there is carting caseats around, looking for parking and all over plenty of stress that comes with it.
Poznan has an excellent public transportation system. Trams, buses and trains. There is something taking you everywhere. We didn't find a spot we couldn't take public transport to. And if you get a Poznan City Card, not only do you get discounts to restaurants and attractions, but you get FREE public transport too. Transport is also free for kids under 5. 
BONUS: Oodles To Do
The worst family holiday moments happen when the kids utter those 2 dreaded words, "I'm bored."
No chance of that happening in Poznan. Check out our article on 10 things to do with kids in Poznan and we only scraped the tip of the iceberg. Snowless skiing, music concerts, interactive museums, giant parks and so much more.
I'm sure after reading this you can see how under-rated Poznan is. It's a city waiting to be discovered by families. It's sitting there. Waiting. So go.