During our stay in Split we frequently glimpsed this iridescent island on the distant horizon and heard it's beckon. An island could only mean one thing – rest and relaxation – okay, that's two things. But I was sure it was going to be one memorable vacation.

And I was right. 
First Up, Where's Brac?
The island of Brac (pronounced "Brarch") is located off the coast of Split, Croatia. This island covers only 396 square kilometres, relatively small to us, but the largest island in Dalmatia. It's shaped like a shoebox, but don't let that turn you off (in fact, ladies would probably be drawn to that
).
Taking The Car Ferry
The day before we were due to go to the island we headed to the ferry port in Split to suss out how to get there. At a ticket booth we were given a timetable and pretty simple directions to arrive 45 minutes before departure.
On our day of departure there were many scheduled times to choose from and we aimed for the 11:15am. We arrived at 10:30am with no real clear indication of where to go. After meandering slowly we pulled over by a ticket booth where Josh purchased 4 one-way tickets plus 1 car ticket from Split to Supetar (the main town on Brac) for 158KN (US$26). The ticket lady then told us to follow the road and signs.
The road continued around the bend where a vested man ushered us towards a bunch of lanes. 4 lanes were already crowded with cars and trucks, so we parked first in lane 5. Despite our best intentions to communicate "no window wash, please", our usher decided to wash the car windows and sadly left empty handed. We rarely carry small change. 
Before long we got back in our car to head onto the ferry. I'd never driven a car onto a ferry before and was slightly nervous, and entirely relieved that there were other drivers in front of me to follow.
It was all very simple - I drove on, followed the usher's directions, parked the car, and got out. We walked up to the deck to check out the scenery as we departed Split. We grabbed a few drinks (which were charged at top tourist prices - over $3 each) and got comfy for the 50-minute voyage. 
Soon enough we saw the island approaching and made our way downstairs to wait in our car along with the other drivers. Getting off was even easier than getting on. Everyone seemed to work well together and just waited their turn to drive off in an orderly manner, without ushering or any policing. The whole experience was much easier than I expected.
3 days later, on the way back to Split, we easily found the ticket booth. This time the lanes were a little more difficult to find (plus it was at night), but we asked a few cars who pointed us in the right direction. There was a cluster of restaurants in the port of Supetar that, if you have enough time for, would be an ideal location for a meal before leaving Brac.
Our return ticket at 8pm was slightly cheaper then the arrival one – prices vary throughout the day. 


Our New Home
We had heard that Bol was half an hour drive from Supetar, which is why we decided to take our Sixt rental car with us.
While not long in terms of kilometres, the drive was somewhat like the winding paths of the Greek Islands or the death-defying streets of the Amalfi Coast (albeit with safety rails and wider roads). And after much winding up and then down the mountain, we ended up on the opposite side of the island in Bol. 
Our new home for 3 nights was the Bluesun Hotel Elaphusa, a four-star hotel with spectacular views overlooking the sea and nearby islands.  
The staff were very polite and helpful upon check-in providing us with all the details on what we needed – what food was included, amenities, Wi-Fi access, etc.
We made our way to the top floor of the hotel and into our room overlooking the beautiful outdoor salt-water pool and, a few steps beyond that, the glimmering waters of the Adriatic Sea. 
Comfy beds, great shower, and phenomenal views were all pluses in my book. The air-conditioning was a little weak for the exceptionally sunny weather we struck gold with during our stay, and the Wi-Fi signal did not extent into our room all that well. This did not disappoint us since we had made a pact for limited Internet usage while on vacation in Brac.
Our full board package included a buffet breakfast, lunch and dinner. Yes, we over-ate. The food was pretty darn good for buffet style and saying no to that plate of dessert each time was tough on the willpower. 
Our kids' favourite part of the hotel was tucked away in a corner, open from 5pm each evening – a bowling alley! We played several games before or after dinner each night, which the kids adored. As a sore loser, I could have done without the demoralising defeats. 
The hotel features an indoor pool, an outdoor pool and a children's pool. The outdoor pools were freezing, even in the warm sun, so most of our swimming was done indoors. 
Each night the hotel offered entertainment from Broadway sing-alongs to quiz nights. There were perhaps two or three qualified performers running the nights, which did a superb job. The backup actors/singers could have been roped in from lifeguard duty at the pool and perhaps should have stayed there. It was all miming, but kind of amusing in a way and certainly a bonus to leave Josh with the kids in bed and head out for an hour in the evening by myself.
Upon checkout on our last day at 12:30pm the wonderfully friendly reception staff member was surprised to see us so early and begged us to stay. "It's a beautiful day, please stay until this afternoon," she said in her thick Slavic accent, tossing her beautiful blonde bob.
"It is afternoon," I mentioned.
"This?" She looked at me incredulous. "No, afternoon for us is 5 or 6 o'clock."
She handed us back our room keys. We put the bags back in our room and decided to indulge in one last buffet lunch, swim and a nap. The service levels we received at the Bluesun Hotel Elaphusa were nothing short of outstanding. 
Just outside the hotel grounds we found beach restaurants, a delightful shaded promenade lined with swaying trees, several playgrounds, and even trampolines for hire. The hotel location was perfect.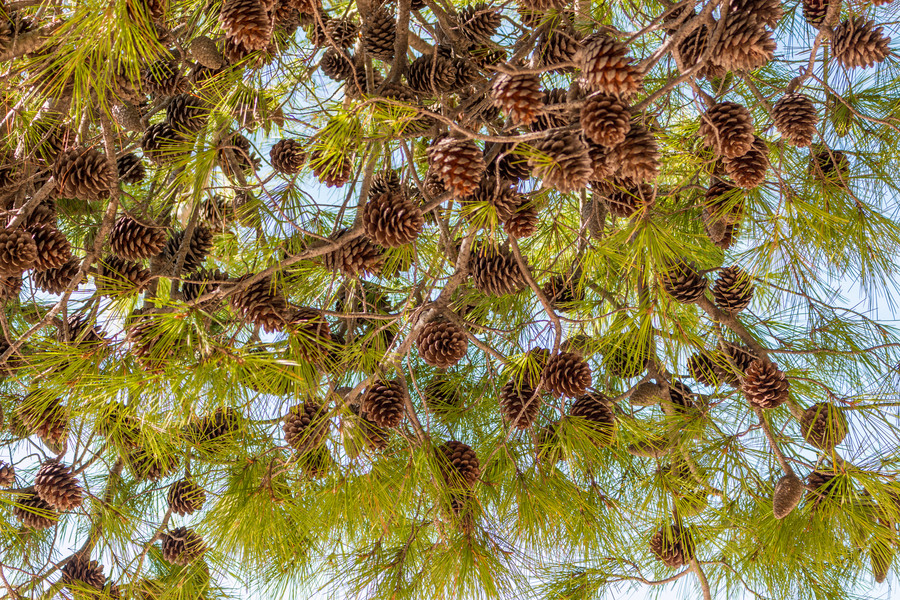 What Do You Do On Brac
As I mentioned our main goal was rest, relaxation and generally just being "offline" which we managed very well. With the pools and the bowling and shows at the hotel we found each day beautifully spent.
A few times we ventured further afield just to take a look around the gorgeous island. We got some great ideas on where to go from Chasing The Donkey's 19 things to do in the town of Bol. 
Dragon Cave (Zmajeva Spilja)
Perhaps a little more research could have been done before we tackled this tour. What we failed to realise was to get to Dragon Cave required a 1-hour hike up an elevation of 300 metres over rocks, past steep cliff faces and through tough terrain. And then a 1-hour walk back down. I can't recommend this as family friendly unless you have older kids over 6 (who love to hike). Read about our experience in the mysterious Dragon Cave here.
The Beach
Quite possibly the most famous beach in Croatia is Zlatni Rat (Golden Horn), which was a leisurely 10-minute stroll from our hotel down a shaded promenade with restaurants, playgrounds and gorgeous lookout points.
Josh fell in love with the rocky beaches of Croatia and decided sandy beaches were a thing of the past. While I didn't overly enjoy the smooth rocks beneath my feet I have to admit some relief in walking away sand-less and so did our rental car. 
Sunsets from this beach were astonishing, much like most of the sunsets we had witnessed in Croatia. Our kids enjoyed the views immensely from their spot on the tree. 
Possibly the most overpriced things in Croatia are umbrellas and sun lounges on the beaches. In Bol they were 45KN (US$7.50) each. We skipped them and simply laid our hotel towels on the rocky beach for our hour or so in the sun.
I can see why all the shops sold water shoes as heading into the water barefoot was a bit of a workout on the feet. But a few metres in the rocks melted away and the crystal clear cold waters enveloped me in their perfection. 
As if snorkelling or swimming in the water wasn't fun enough, the beach is filled with several other activities. Our choice for the kids was a Beatles-inspired trip on a yellow submarine (no, not that kind of "trip"!). While the submarine doesn't fully submerge, there is a berth under the ocean with large windows.
A small half hour boat ride through the rather colourless seaweed of Croatia might not be thrilling for adults, but the kids went nuts for the schools of fish that followed the boat the entire way. The captain tossed pieces of food into the water to keep the fish coming back and the kids had their faces glued to the windows.
Vidova Gora
The highest peak of all the Dalmatian islands at 778m offers panoramic views of the incredible popular Zlatni Rat beach, Hvar and several other islands. The drive towards the lookout ventured through a stunning woodland to emerge at unmonitored cliff faces. Keep an eye on your kids as it's easy to get distracted by the intolerably scenic views (we briefly left ours safely locked in the car nearby). 
So Glad We Made The Trip
The easy access to Brac was just the start of a magical holiday. There were so many other things to do on the island that we didn't have time for, like stopping in the small, quaint villages, olive oil museums, sea kayaking, kite-boarding, wineries, monasteries, and more. Although there are public buses that can take you between the major towns, to find the real jewels on the island it is best done with a car and an unplanned afternoon. If you visit Croatia without a few days on Brac, you'll be kicking yourself later.