Imagine being transported back in time 600 years to a small village in Ireland. A land of kings and knights, heroes and legends. This is all possible now, without a time machine, at Bunratty Castle.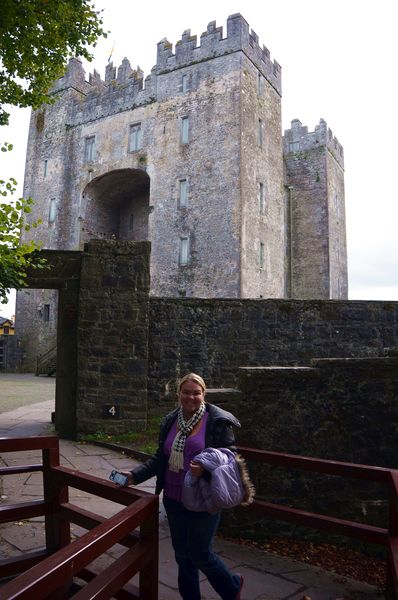 Just a short drive from the centre of Limerick, this original medieval castle majestically towers high into the sky. Its imposing form concealed a warm, inviting and magnifically entertaining night. We arrived for the 5:30pm session, as I knew the kids would be hungry. Upon arrival we were escorted to the great hall for entertainment and pre-dinner drinks of mead (or juice for the kids). A skilful harpist and violinist filled the room with beautiful music setting a perfect tone for the festivities that were awaiting.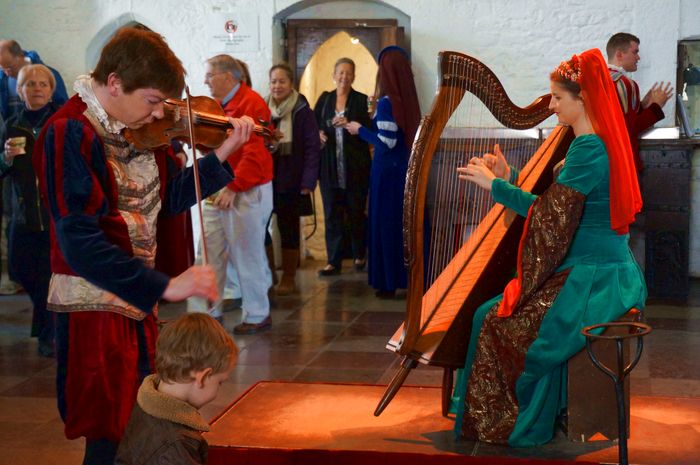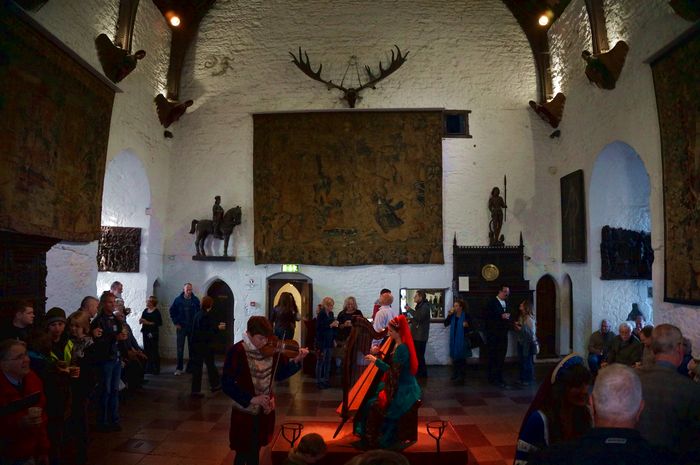 After being escorted down the narrow, winding staircase to the dining hall, we were seated on a long table, sharing it with other equally impressed guests. "Servants" in period costumes, complete with authentic old Irish vocabulary, served each course of our 3-course dinner with smiles and flair.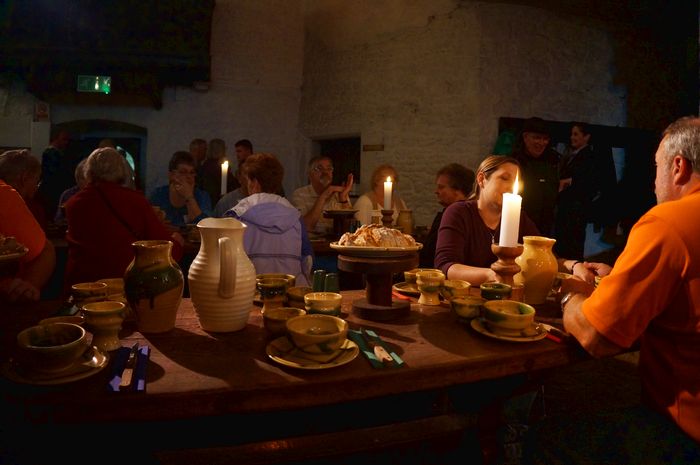 In between each course the charming master of ceremonies would share some of the history of the area, tell funny stories, and interact with the guests. The multi-talented "servants" also sang classic Irish songs expertly as a choir and individually. Everything was as authentic as could be without a time machine.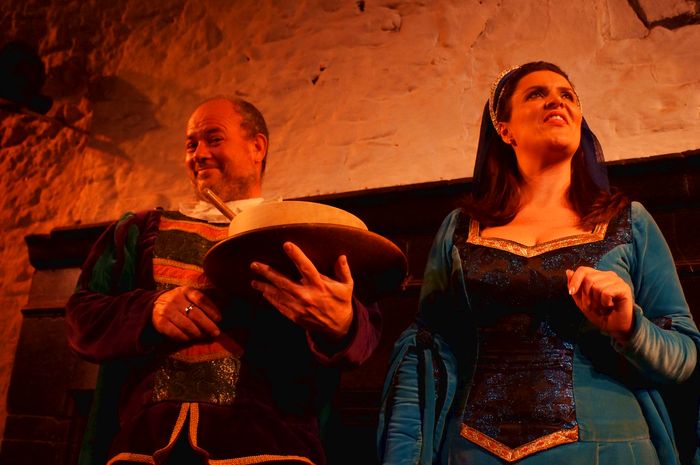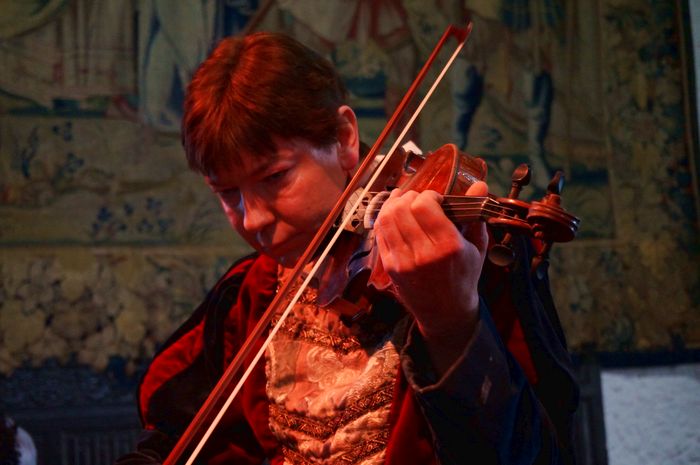 The food was very tasty, with generous portion sizes and plenty of mead, juice and water to go around. It was not to the giant scope of food we were served at our last medieval feast in Excalibur, Vegas, but very filling just the same. Caius particularly enjoyed the deliberate lack of cutlery, as any 3-year-old would. If you're planning to visit without young kids, then the 8pm session is also an option.
If you're visiting Ireland and looking for a real taste of medieval times, these dinner nights bring the history to life with a unique flavour you can only find at Bunratty Castle.
Folk Park
On another day we visited the adjoining folk park which is a living reconstruction of the homes and environment of 19th century Ireland including: a doctor's house, pawnbroker, pub, printer, homes, grocery, post office, hotel and more.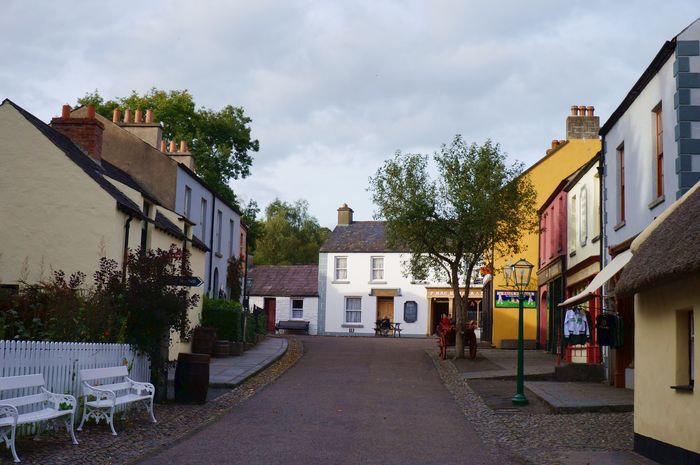 The grounds are very large and although we didn't get to explore the whole park, the kids found baby chicks, mud-slathered pigs and a castle-inspired wooden playground. Consistent with the era, the playground only uses materials found in 19th century Ireland, namely wood and steel. You won't find any plastic slides here. The kids ran around until their legs gave out and we carried them out, in a smiling, laughing heap.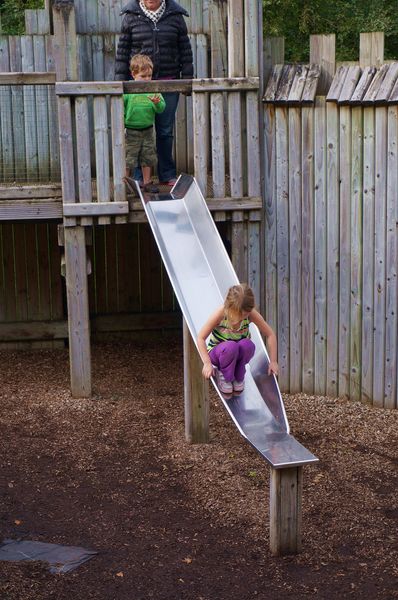 On this particular day we also took a tour of the castle, which brought the fascinating history to life. Built around 1425 on a site that was home to a series of 4 castles since 1250. Having fallen into disrepair over the years, restoration started in 1945 and it was opened to the public in 1962.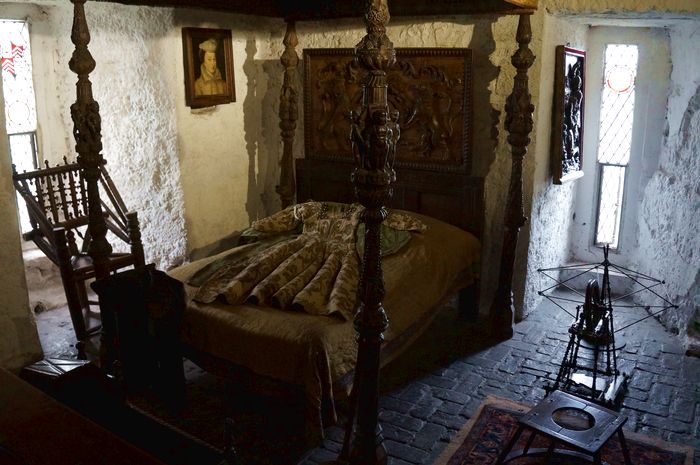 I recommend going through with a guide who will be able to share some enchanting stories and provide insight into what may have been easily overlooked aspects of the castle. One of the most memorable features for me was the 10,000 year old extinct giant elk antlers hanging from the wall of the great hall. Locals found these mysterious skeletons trapped in the bogs, which preserved them immensely well. Having never seen these animals alive, they didn't know what they had found.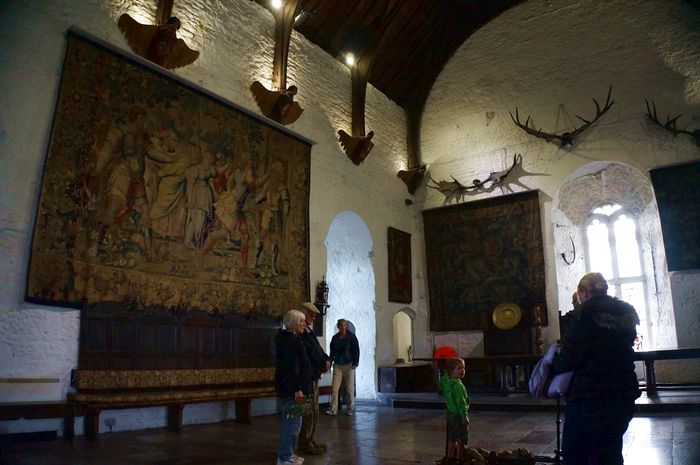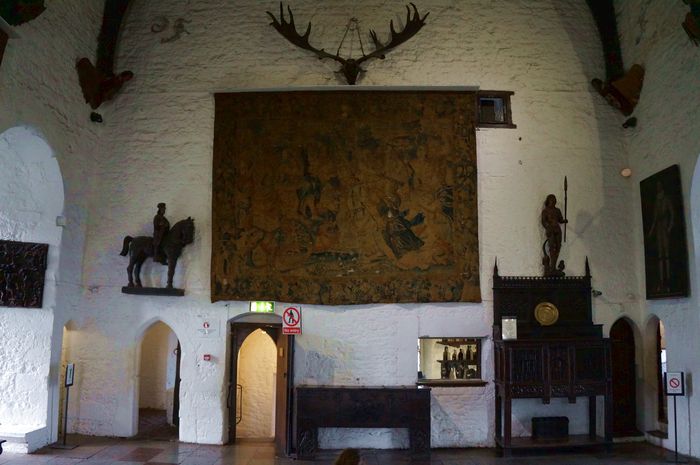 Seeing the castle during the day allowed for a more thorough exploration than what could be done on the dinner nights, so doing both will provide the best experience. Tickets can be purchased at the entrance or online. If you're discovering Ireland and heading to Limerick, this place has to be on your list. It's much easier (and cheaper) than buying a time machine.