Bourbon Street. Beads and boobs. Vampires. Voodoo.
This is not the real New Orleans.
There is so much more.
And it's all completely family friendly. Really.
Bringing our kids to The Big Easy meant we skipped the activities most people associate with a vaycay in this city. But we had the chance to discover a side of New Orleans that was not only G-rated, but our whole family genuinely loved. We were introduced to the fascinating local culture – a blend of Creole, Cajun, and Spanish – by tasting delicious food, searching for hidden treasure, getting up close to alligators and swimming pigs, and peeking behind-the-scenes of one of the world's biggest parties.
New Orleans is in a league of it's own and there's so much to do. So where do you start? After our last visit 3 years ago we wanted to uncover something new and with only 3 days up our sleeves, this is how we introduced our kids to the real New Orleans. 
Real New Orleans Food
We've written several articles covering the deliciousness of New Orleans (see here and here), but if you want to introduce your kids to Southern food then the Southern Food and Beverage Museum is a good starting point.
Our kids received a booklet to guide them through a fun scavenger hunt as we wandered the museum. 16 "New South" states are represented and we learned about their cultural heritage and local foods, from BBQ to game meats to drinks.
Also within the museum is The Museum of the American Cocktail, where adults can find out everything to do with the fascinating art of mixology.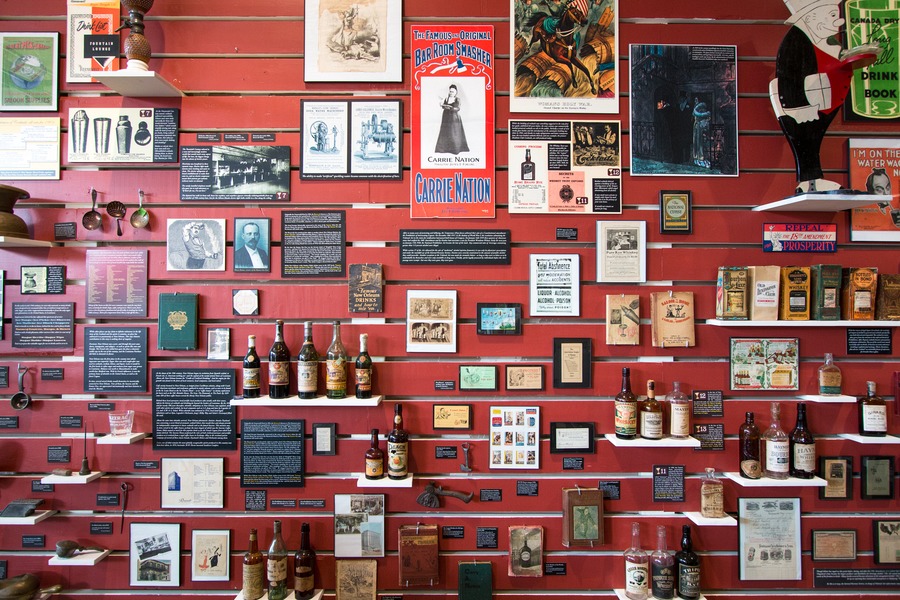 A Taste Of The World's Biggest Party
You might not be able to introduce the kids to Bourbon Street's nightlife and Mardi Gras after dark, but the next best thing is a visit to Mardi Gras World - the world's largest float design and construction facility. Our kids dressed up in Mardi Gras costumes, tried the famous King Cake and watched a movie about the curious history of Mardi Gras.
This was followed up with a guided walking tour through the factory to witness a behind-the-scenes peek into the production and artistry that goes into each magical parade float.
Take A French Quarter Tour Just For Kids
Our favourite way for the kids to be get a taste of what really makes New Orleans tick was the French Quarter Kids Tour.
We met with our fabulous guide on the shores of the mighty Mississippi and she proceeded to pull out a treasure map. Instant attention. A small group of curious kids helped to find several highlights around the French Quarter in the search for hidden treasure. Along the way she provided the youngsters with a generous dose of history, period costumes and a mix of gross, weird and educational facts. Our kids were having so much fun they didn't realise they were learning at the same time.
At the end they found the treasure and everyone got to keep a nifty gold deblume. Our kids absolutely loved it. 
Admire The Arts
While you're in the French Quarter, take your time in one of the dozens of art galleries. Lining the beautifully landscaped Jackson Square are numerous local artists showing off their paintings, sketches, prints, photos and more. Even if you or your kids are not art aficionados, just take a stroll by and admire the symphony of colours and textures. Artistic expression makes up such an important part of New Orleans cultural identity.
Tour The Swamps
After you've explored historic locations and sampled delicious local food it's time to introduce the kids to the real Louisiana swamplands.
We took the Honey Island Swamp tour with Cajun Encounters. While there are a large number of tourists on these trips each day, we were separated into several smaller boats and each guide took a different route which provided a more intimate and secluded atmosphere.
There were plenty of alligators to spot, birds to identify and quite surprisingly an up-close encounter with marshmallow-eating, swimming pigs. Yep, you read that correctly. Swimming pigs. One of the funniest (and weirdest) things we've seen in a long time.
Lastly, Delve Into The Past
About an hour west of New Orleans teleport the kids back to a bygone era at Oak Alley Plantation. Here mighty oak trees were planted almost 300 years ago. It wasn't until more than a century later that the current plantation home was built. The identity of who planted the trees in perfect rows is a mystery and bewildering to contemplate they would never see the full glory, but did it anyway.
Take a tour of the plantation house with a period-dressed guide to initiate the kids into Louisiana's history of slavery and see what daily life on a plantation was like. 
Oh, And Have Banana's Foster At Brennan's
After all that educational fun, make sure the kids get a sweet treat at Brennan's. The unmissable birthplace of banana's foster (yum!) plus a bonus show with the dessert prepared table-side complete with leaping flames and succulent scents.
A Historic Stay
Of course a vacation always starts with the perfect hotel. And Le Pavillon Hotel is the perfect introduction to the glamourous history of New Orleans.
Located in the heart of of the city, this hotel was first opened in 1907 and is listed on the National Register of Historic Places, complete with exquisite antiques and works of art. 
From the moment you step in you can't help but be amazed by the decadence of the hotel, from its Czechoslovakian crystal chandeliers to its tuxedoed doorman. It holds secrets such as an underground passage stretching about a block that was created during the Prohibition Era for discreet exits by politicians and celebrities. And in case they don't tell you, the roof top pool and hot tub offer the best city views!
Lastly, if the kids are still not impressed, keep them up late for complimentary peanut butter and jelly sandwiches every night served in the lobby at 10pm.
Kids Love New Orleans
While there's so much to love about The Big Easy as an adult, our kids got excited by their taste of New Orleans' magic. It is such a fun destination for all ages. Don't be scared away by tales of debauchery. There is plenty of room for families, history and the love of culture (and delicious food!) within this extraordinary city.
And if you love swimming pigs, then you're covered too.