We are going on a cruise!

Where to?

ALASKA!

OMG! Who with?

Holland America Line.

What? Why?
This was a common response to the announcement of our cruise to Alaska in September with Holland America Line.
It had long been on my dream list. I yearned to visit Alaska and a cruise seemed like a fabulous way to see it. There were so many choices, but we left things really late and all of a sudden it was the end of the season with only 4 more ships heading to Alaska. Two of those were the Westerdam and Noordam.
So when Holland America suggested we take their final cruise of the season from Vancouver to Alaska aboard the ms Noordam, it fit in perfectly to our schedule. Alaska would be sandwiched between our archery tournament in sunny Spokane, Washington and a housesitting assignment in Kelowna, Canada. 
But like most of our readers, we were curious. Would Holland America be as family friendly as the other cruise lines we had enjoyed? They have a well-established reputation to be suited towards more mature guests, so we put them to the test.
Here's how Holland America rated on our 5 most important factors for a fabulous family cruise.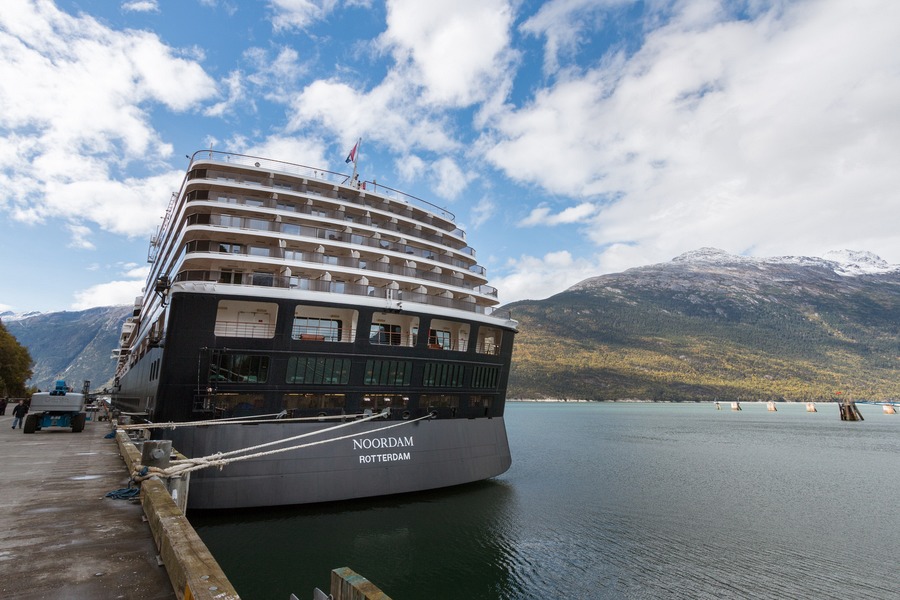 1. Club HAL: Kids Just Want To Have Fun
Our kids' favourite part of any cruise is the kids club and yes, Holland America has one. Since school had started again and it was the last cruise of the season, our boat only had 5 children. However the cruise following ours from Vancouver to Seattle (on a weekend) was booked with over 200 kids. A few of the Alaska cruises during the summer vacation period had up to 800 junior members.
The kids club ran on a pre-planned schedule, which was provided to us each evening prior. The staff mentioned when we first met that it was going to be harder to run a few of the games and activities because of the lack of children. Mia and Caius found themselves in Club HAL alone most of the time, which they loved anyway. They were given lots of attention, were able to dictate some of the more fun crafts, and of course did not have to share the computer games.
Our kids enjoyed all the activities and Club HAL staff were always friendly and looked like they enjoyed being there too. Facilities were pretty good and well maintained.
There were only two real snags we found with Club HAL.
The first there was no food or drinks allowed in the Club, and that extended to water. Our kids complained regularly about being thirsty in the kids club and were told there was no water. We ended up sending water bottles to the club with the kids because of dehydration concerns. Most cruise ships disallow refilling water bottles from water dispensers due to overzealous hygiene concerns.
I did ask the senior child carer about giving the kids water and she was adamant that their policy disallowed all food and drinks. Now this is barely passable during the segmented 2-3 hour kids club sessions (although I personally think all kids need water more regularly to avoid dehydration). But if a parent is off-ship during a port day from 9am – 4pm (kids do get a lunch break) then this could really become a concern.
The second snag we hit was the segmented Club HAL hours. Most days the Club was open 9 – 11:30am, 1 – 4pm and 7 – 10pm. Port days it was 9am – 4pm and then 7pm – 10pm.
I have never encountered cruise kids club hours like this. Most cruise lines offer kids programs from 10am – 10pm. I found the hours frustrating. We had just dropped the kids off and relaxed in the hot tub when it was time to pick them up again. We also found dinner times a slight struggle because of the relatively late starting time.
I did ask staff if schedules were different on cruises with more kids and was informed this was standard hours.
Now for a regular family that are going on vacation to spend time with each other these enforced hours may be a great way to balance a little adult time with family time. But for Josh and I who spend every day with our kids, and looking forward to a little kid-free time, it was just frustrating. The kids didn't want to have to keep leaving Club HAL and we didn't want to only do a 2-hour activity.
2. Food, Glorious Food
The next most important thing on a family cruise... food! Since this was our 5th cruise we feel like we have a firm grasp on the range of cruise cuisine quality. Carnival served the same food in the formal dining room as the buffet. Royal Caribbean had a touch more quality. But Holland America surpassed both. 
On the Noordam there were only the two free options to eat at; Lido (buffet) and Vista (a la carte). An Italian restaurant called Canaletto required a $10pp cover charge which was reasonable considering the Michelin-star quality. 
And the aptly named Pinnacle delivered ultra fine dining for only an extra $29pp - a relative bargain. 
Kids adored all the eating venues, especially the Vista dining room with its crayons and hand-made origami animals by perpetually smiling wait staff. Our regular waiters remembered the kids' food preferences and were even happy to organise special off-menu dishes.
It's safe to say our kids rated the food on Noordam 10 out of 10.
You know you want to read more about the food! 
3. On-board Activities & Entertainment
There may not have been waterslides on board, but who would be using them in Alaska anyway? The ship was perfect for the region we were in. 
An indoor pool with 4 hot tubs, an outdoor pool with 2 hot tubs plus a hydrotherapy spa pool (at an extra cost). 
You have never truly lived until you soak in a steamy hot tub watching majestic glaciers in Alaska. Or if you want the full effect, try the Polar Bear Plunge like my husband and daughter. Yup, they jumped into the pool and then stood in the arctic wind for one whole minute at the back of the ship. Crazies!
Like most cruise lines Holland America provides plenty to do on board the boat other than the kids club. My kids enjoyed a game of shuffleboard, basketball, BINGO and even a cooking class or two.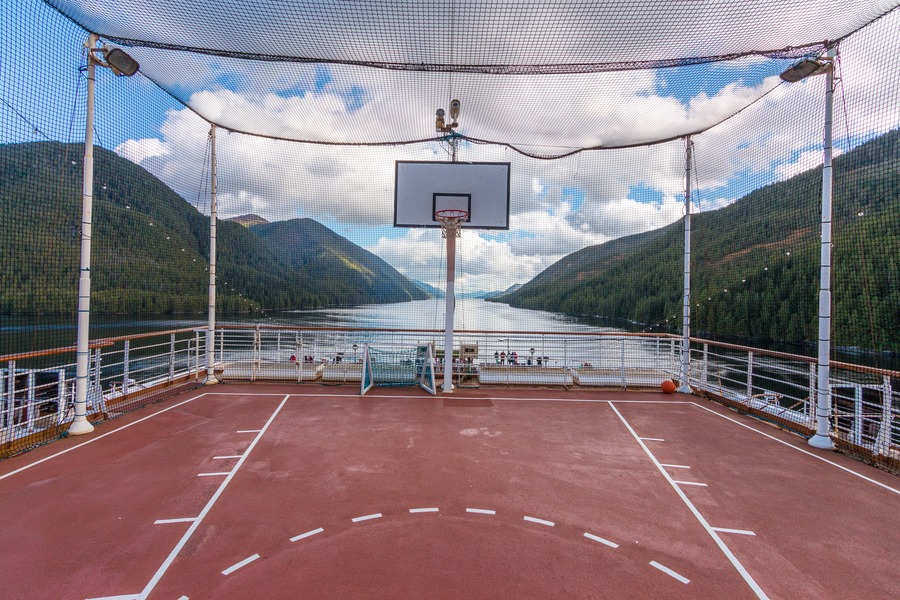 The nightly shows were excellent. Several acts straight from Las Vegas headlined the cruise, and the regular Noordam singers and dancers added their energetic shows to round off the 7-night cruise. 
4. The Crew
A large percentage of the staff on Holland America's Noordam was from Indonesia. As travellers who have been to Bali 10 times we know a little of the language and it was lovely to see their eyes light up when we spoke to them (albeit a bit rusty).
Each night at the Vista restaurant the kid's entrees would be ready and waiting on the table when we arrived. The lovely Gede would rush over and hand them cute origami animals which induced smiles and giggles. 
Bambang, our room attendant, always had animal towels on the beds and kept the room spotless. He also loved asking the kids how their day was and interacted with them at every opportunity. 
Mia talked fondly of one of her kid's clubs teachers. She couldn't wait for each port day (I didn't get offended, sniff sniff). Although she did not want to get off the ship, she did want to see what port character would be making an appearance and get her photo taken – bear, eagle, polar bear, moose, etc. 
5. The Stateroom
We stayed in a Verandah Suite and I'd forgotten how small rooms were on cruises – just like New York! :D But what I liked about this room was that one bed was behind a curtain and the other was on top of us. Keeping the kids separate at bed times meant they fell asleep faster.
The floor-to-ceiling sliding door led to a private balcony which gave us stunning views each day. But what was equally impressive was the block-out curtains which helped our kids sleep in each morning. Ahhhh, peace and quiet!
Ample storage space and the bathtub rounded out our family's favourite features of the stateroom.
The Verdict?
Our cruise to Alaska left us really impressed with Holland America Line. The ship had beautiful indoor and outdoor viewing areas for enjoying the glaciers, the food was top notch and the staff were as polite and helpful as you could wish for. 
It's tricky to compare Holland America with other cruise lines. It's like comparing apples and oranges.
To sum up the style of Holland America - I'd liken it to the European vibe. It is classy, understated, and sophisticated without being ostentatious. It has an unshakable self-confidence with a reserved demeanour. Every aspect of the cruise experience focuses on quality over quantity.
So the big question is... can you take your kids on a Holland America cruise?
The answer is definitely yes.
Your young ones will feel at home just as much as any other guest. And as a parent, you can feel confident that your well-earned family vacation will be a trip of a lifetime.
Then when your friends ask "why Holland America?", you'll know what to say.